Destination Wedding Consultation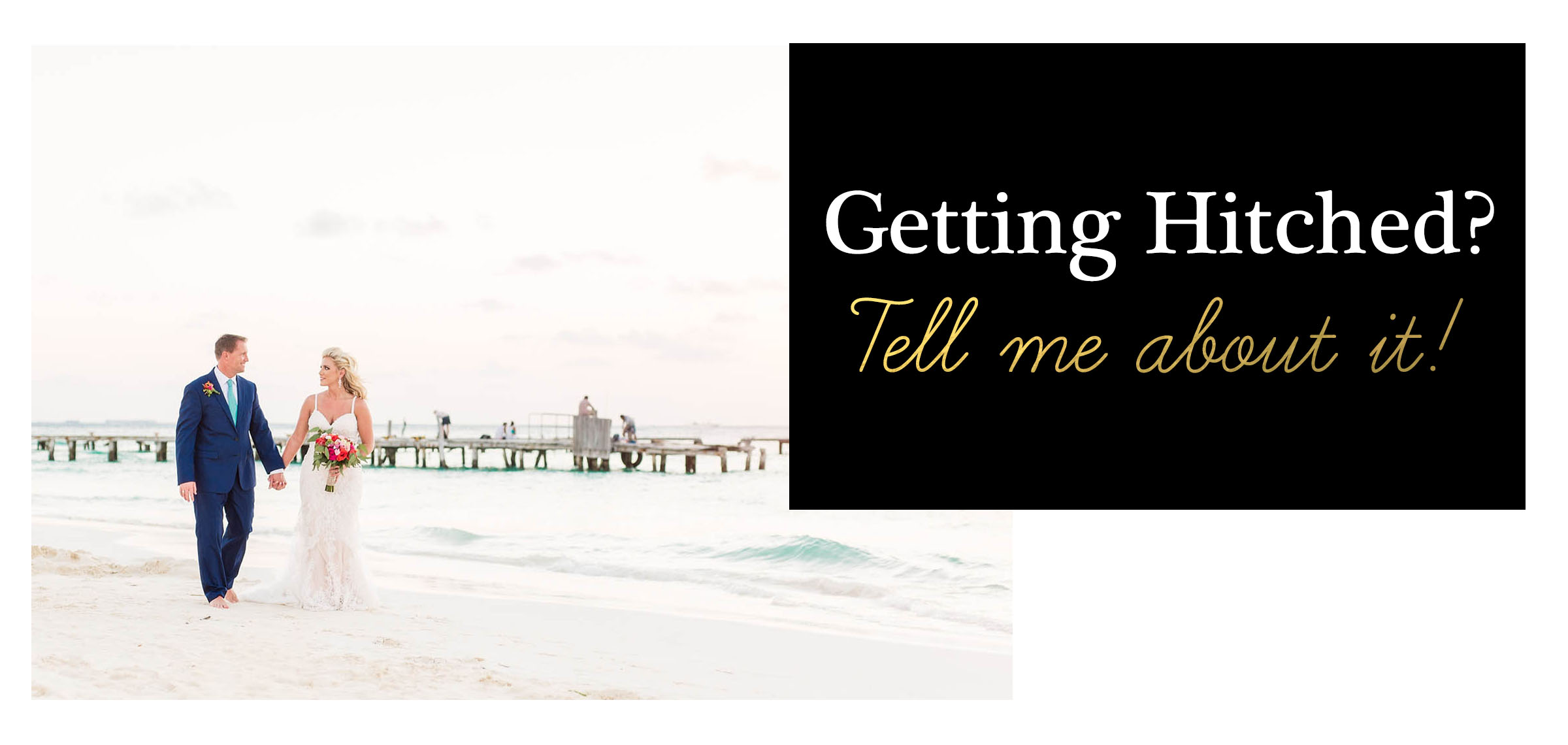 Photographer, Planner & Sharer of Truth...
After several years in the destination wedding industry in Mexico, I've learned the ins and outs of the business- who to trust, where money is best spent, the best places (and worst places) and so much more! I've spent countless hours in meetings or phone calls guiding my eager but sometimes confused brides and grooms on how things work and what to expect to create their best wedding day. This is when I realized, a consulting service with someone who is an expert in the industry is very much needed.
Ahem...why hello!
So I've decided to open my phone line (and my Skype line), and share my knowledge with anyone needing advice on how to navigate destination weddings with minimal stress and putting their money where it counts.
Fill out the form below with your information, a few of the best times for you, and any questions you may have.
Once a date and time is decided upon, I'll send you a link to book your date and pay in full via credit card, debit card or paypal.
You will receive a "talking points memo" with subjects to discuss and to help you prepare questions in advance to make the best time of our call. Feel free to send me any questions in advance, should I need to research any specifics for you.
Receive a one hour personalized phone or skype call at our specified date and time, asking me anything and receiving a lot of tips and advice!
Receive bonus goodies with additional information for your wedding day!
I have plenty of advice for couples in any stage of planning, but talk to me before you book your resort/venue to get the most money saving, and stress saving advice!
What Real Clients Have To Say
The one hour phone call is only $99 for peace of mind and could save you $1000's in the long run!
If you book us for your wedding photography needs (depending on our availability), you will get a full refund on the consultation! We're happy to offer that service to our wedding photography clients.
Let's Chat! Fill out the form below: